Vitkovice Milmet S.A. at the International Trade Fair PETROL STATION in Warsaw presented a wide range of CNG, H2 and LPG products dedicated to the gas sector and related industries. Following the current global trends in the field of technology, products and services as well as business solutions. It was an opportunity to exchange information, knowledge and experience, establish direct business contacts and present their latest solutions for the entire sector.
During the exhibition, we met with current and potential customers from the domestic market and from the Czech Republic, Croatia, Slovenia and Lithuania. Cylinders for forklift trucks and tourist cylinders were the most popular among the customer from LPG industry. In the subject of high-pressure gases, solutions dedicated to the storage and transport of H2 hydrogen aroused the greatest interest, following current trends, as well as our trading partners from the EU.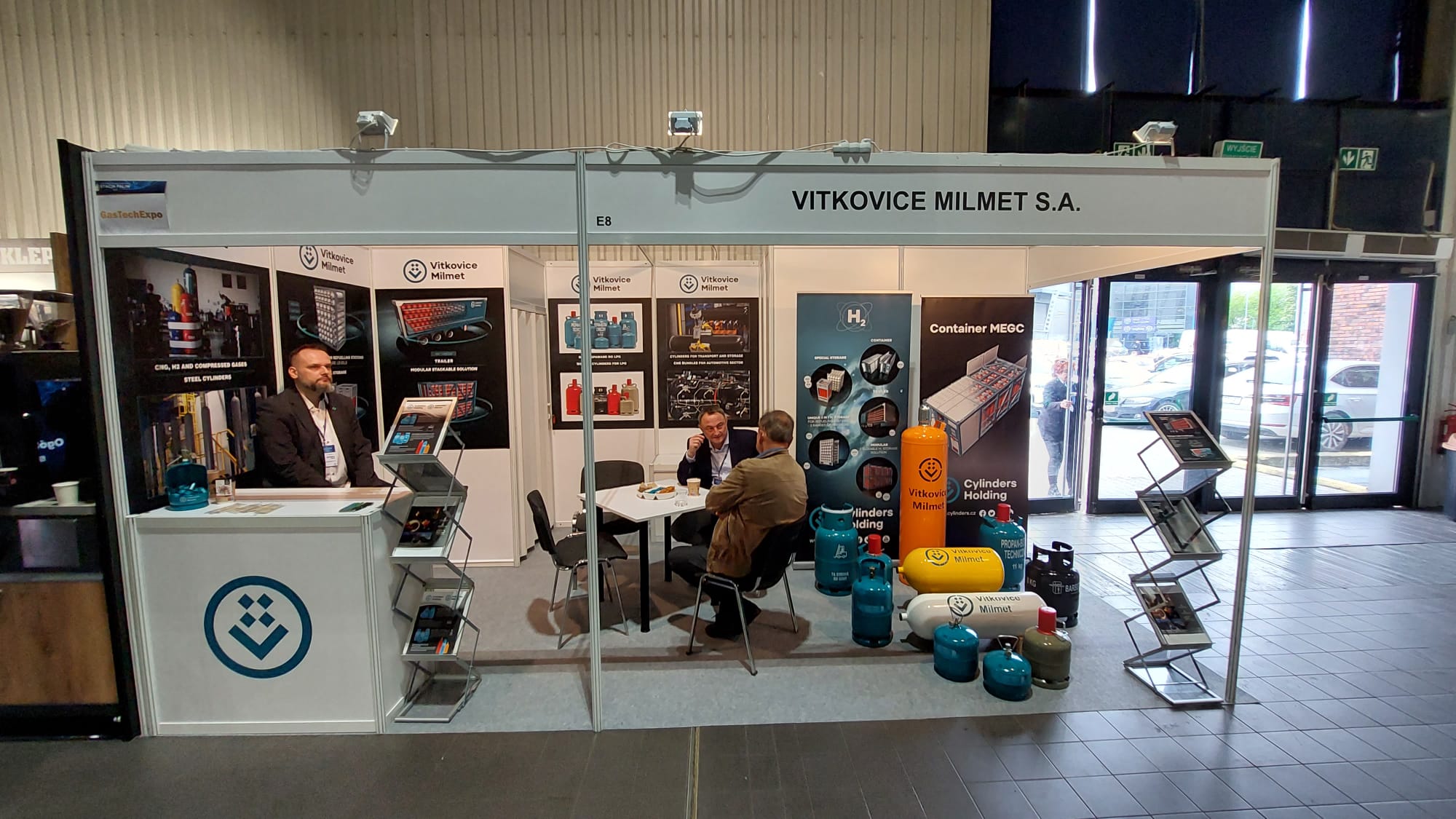 The exhibition was also accompanied by the GasTechExpo zone, in which we were an active participant, all companies related to the broadly understood gas industry (LPG, CNG, LNG, H2) took part in it. 
See you and Thank you.